Zen Master - Chocolate Matcha Protein Shake Recipe
Sorry protein shakes, but green tea is perhaps the most perfect beverage in all the universe. Bioflavonoids abound in tea - especially Epigallocatechin gallate (ECGC) and catechins beloved by health nuts and dieters the world over (tea boosts thermogenesis, oooooh, bring on the fat burning). Matcha comes in a bright green, ground powder rather than as bagged tea, containing 10 times the antioxidants and polyphenols of regular teas.
Recent studies show that combining milk with green tea will bind the antioxidants, making them less available to the body for cardiovascular protection/arterial relaxation. The casein in milk (ditto for cottage cheese if you want to whip up a cottage cheese based matcha pudding) binds to the polyphenols. So if you're drinking green tea for the health benefits, hold the dairy. If you're just enamoured with the flavor of matcha, go ahead and use the milk. As a note, casein is not found in soy, rice or almond milk.
Combining the delicate flavor of matcha with a high quality, unprocessed cocoa powder is flavor nirvana. Heresy to put these aromatic and highly antioxidant ingredients into a blender? Well, protein shakes are just what I do...
Non-dairy liquid (about 8-12 oz)

1-2 servings chocolate whey protein powder (20-40g protein)
1/2 tsp. vanilla extract

1 TB dark, all natural cocoa powder

Sweetener to taste (I like NuNaturals stevia)
About 1 teaspoon Matcha powder (start with a 1/4 tsp and add slowly as concentrations of matcha powder vary)

Ice (preferably made with unsweetened almond milk for a creamier mouthfeel)
Links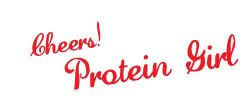 Multi-Day Take One® Green Tea Formula is a multivitamin multimineral supplement that provides over 18 of the essential nutrients that you need everyday plus the dynamic ingredient, EGCG.